New album from Gary and Mick Devine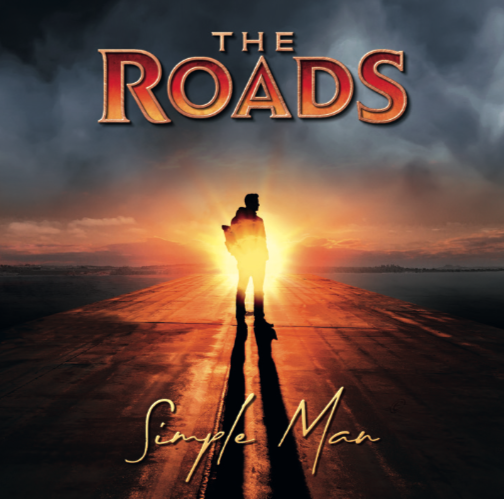 Former Sammy Hagar band guitarist and member of Boston, Gary Pihl and Mick Devine of the band Seven discuss their new collaborative group The Roads.
Escape Music's Khalil Turk has enthusiastically assembled an entourage of Escape artists for the double album Turkish Delight. There are close to fifty top-notch musicians on this project. Seven's Mick Devine sings lead vocals on "Never Will Forget" with his son Josh on drums, who appears throughout the collection. With Terry Brock on lead vocals, Mick Devine provides backing vocals on "Get Out of Here," joined by Gary Pihl on guitar. This pairing of Devine and Pihl led to Khalil Turk suggesting that they work together on their own album which led to them forming the group The Roads.
GOLDMINE:Welcome both of you back to Goldmine. In 2019, Mick, we discussed your album Hear and Now and Gary, we discussed your Fire and Grace album as a member of Alliance.
GM: When I listen to your new song "Avalanche," I hear Jefferson Starship-like harmonies.
MICK DEVINE: That was me and my wife Lin providing the harmonies on that song. She very dutifully helps me in the studio when I am doing my vocals. She has a great ear and gives really good feedback to round everything up nicely. When Gary and I were making this album, we said that we really wanted to get a very good sound. I have always enjoyed singing backing vocals, but I have generally just done that myself. This time I thought it would be really good to get Lin to sing some backing vocals so that we could get a different texture and tone to the vocal blend. It worked. She brought a different dimension to it, softening off the top edges. If you think of Jefferson Starship, you need a female voice in the blend, don't you? I wanted to get that big old 1970s backing vocals sound.
GM: Speaking about your family, your son Josh's driving tempo on "Promise Me" and drum filled ending is incredible.
MD: Josh is massively experienced even though he is young. With One Direction he toured stadiums throughout the world non-stop. He is really disciplined. The skill that it takes to create a groove and make it work live with the pressures of delivering a tight performance to a huge audience is just insane. He learned to put in tasteful fills and plays the drums like they are an instrument with a melody to it.
GM: Your son Ben is also on the album.
MD: Yes. He was up for a weekend, and we got him doing some backing vocals on a song. There was a bridge where Gary wanted me to sing a little bit different and I asked Ben to sing the line. On the second take he just nailed it, so we stuck it in. His voice is not very different from mine but has a little bit more of a modern tone and it really fit. It really is a family affair.
GM: Gary, you provide guitar accents throughout each song, especially in the endings, as we hear on the title tune "Simple Man" with a phasing sound and the wah-wah on the finale "Save You from Your Yesterdays," adding a nice variety.
GP: Thank you. I have built my own tube amps that I have been using on this record. I didn't want to use my Rockman gear that we built with Boston, because that's Tom's sound. I built my own amps, and they happen to be tube or valve amps as Mick knows them, as I wanted my own sound. I threw in the traditional wah-wah sound because I thought that would work in that spot. The phasing sound is actually a Leslie simulator because I love that old sound, too. Khalil said, "I like the guitar sound you are getting. That isn't like anyone else." I joked, "Well, I've been working on it for fifty years."
GM: Your son Scott also plays guitar on the album.
GP: Yes. When he was ten, he wanted to pick up guitar. I talked to one of our salesmen from Scholz Research, which is the company who built the Rockman gear, that I wanted to get Scott an old guitar, like what I started with. Out of the blue this guy sent me an old Kent guitar from the 1960s. I thought that was perfect as it was like what I had growing up. Scott played that for a little while and put it down. He was playing Little League Baseball and it wasn't for a couple of years later that he picked it up again. Out of the blue, one of my previous guitar technicians, Kevin, called me and said that he was looking for a Kent guitar with a sunburst finish. I told him I had one and he asked me if I wanted to sell it because the guy he was working for said it was his first guitar that his mom bought him for $69.95 and wanted one for the memory of it. He said that the guy would pay anything for that guitar. I checked with Scott, and he didn't know we still had that old guitar. I said that we got it for free and whoever it is said that they would pay anything for this guitar. He said, "Well, we got it for free, just give it to that guy for free. Just pass it on." I called Kevin back and said, "We got it for free, we will just give it to you guys. Who are you working for? Whose first guitar was this?" He said, "Well Bruce… Springsteen!" Now that guitar is in the Rock & Roll Hall of Fame as a replica of Bruce Springsteen's first guitar.
GM: Wow! In the Rock & Roll Hall of Fame in my hometown of Cleveland where my wife Donna and I first saw you in Sammy's band in 1978, opening for her favorite band, Boston, the night we went backstage for me to interview Tom for a feature story. We have enjoyed seeing you with Boston multiple times over the years. Let's talk about "Love So Strange," her favorite song on the new album, and the one closest in sound to Boston's "Amanda." It is a beautiful rock ballad.
MD: We had written about four or five songs, and I said to Gary that I would really love to do a ballad. You normally don't set out to write ballads when you are working on rock songs, so writing a ballad has to be a specific decision. Gary came back with that acoustic guitar introduction and a bit of a melody, and I emailed Gary back from the U.K. to the U.S. stating that it sounded great. It was probably the only song where we pushed ourselves into a specific direction. Our writing process was very collaborative, molding and changing the songs, almost as if we are sitting in the room together versus sitting on different sides of the Atlantic Ocean.
GP: Paul Taylor did such a wonderful job playing keyboards on that song. I get choked up every time I hear the bridge with the tubular bells sound. That is epic.
GM: You mentioned keyboards. Lawrence Gowan shines on "No Way." You and I both know him from the band Gowan in addition to Styx. When we were living in Cleveland across Lake Erie from Canada, I heard "Moonlight Desires" on Canadian radio in 1987 with Gowan joined by Jon Anderson from Yes. Lawrence and Jon's voices sounded so wonderful together.
GP: I met Lawrence when Styx toured with Boston. He was a vegetarian as Tom and I were, so we got to have dinner with him a bit on the tour and got to know him, and he is so nice. I wondered if he would be available for this album if he had a break on a Styx tour. Through the miracle of modern technology, he was able to work on three of our songs and send them along. I was looking for just a song for him but fortunately he kept coming back for more. He is key on the electric piano sound in "Promise Me" and in the ending of "Save You from Your Yesterdays."
GM: The song endings might be the trademark sound for The Roads. The cello-like string ending of "It Will Be Alright" is so fitting on the song about life's advice from a mother.
MD: That was the first song we wrote. I had a melody and lyrics that I thought could kick things off for us and I sent it to Gary, who hadn't written like that before.
GP: I was expecting an acoustic guitar or piano accompaniment but no, it was nothing but the vocal track. There was no tempo or any indication of what the chords should be. I said I was up for the challenge and came up with chords that I thought would fit with the melody and Mick agreed. It was the first song we did, and we sent it to Khalil. He said, "I love what you guys are doing. Keep going!"
GM: Thank goodness you kept on going. It is an outstanding album and one that I think would play out well live.
GP: It would be great to be included in some festival and I would hope that it would get people up off of their seats and jumping around. This album is a labor of love with a guy I had not yet met.
MD: It is remarkable how easy it was for us. The two of us had an instant rapport and were able to work together flawlessly. Thank you for this great interview.
GP: Thank you for taking the time to talk to us. So many people were involved in this album. We also thank the Goldmine readers for reading this article and their interest in our music.
THE ROADS ARE:
MICK DEVINE – VOCALS (SEVEN/SOLO ARTIST)
GARY PIHL – GUITARS (BOSTON/SAMMY HAGAR)
WITH SPECIAL GUESTS:
JOSH DEVINE – DRUMS (ONE DIRECTION/LEVARA)
TRACY FERRIE – BASS GUITAR (STRYPER/BOSTON)
PAUL TAYLOR – KEYBOARDS (ALICE COOPER/WINGER)
LAWRENCE GOWAN – KEYBOARDS (STYX/GOWAN)
NEIL MILLER – KEYBOARDS (GO DOG GO)
LIN DEVINE – BACKGROUND VOCALS
BEN DEVINE – ADDITIONAL VOCALS
SCOTT PIHL – ADDITIONAL GUITAR